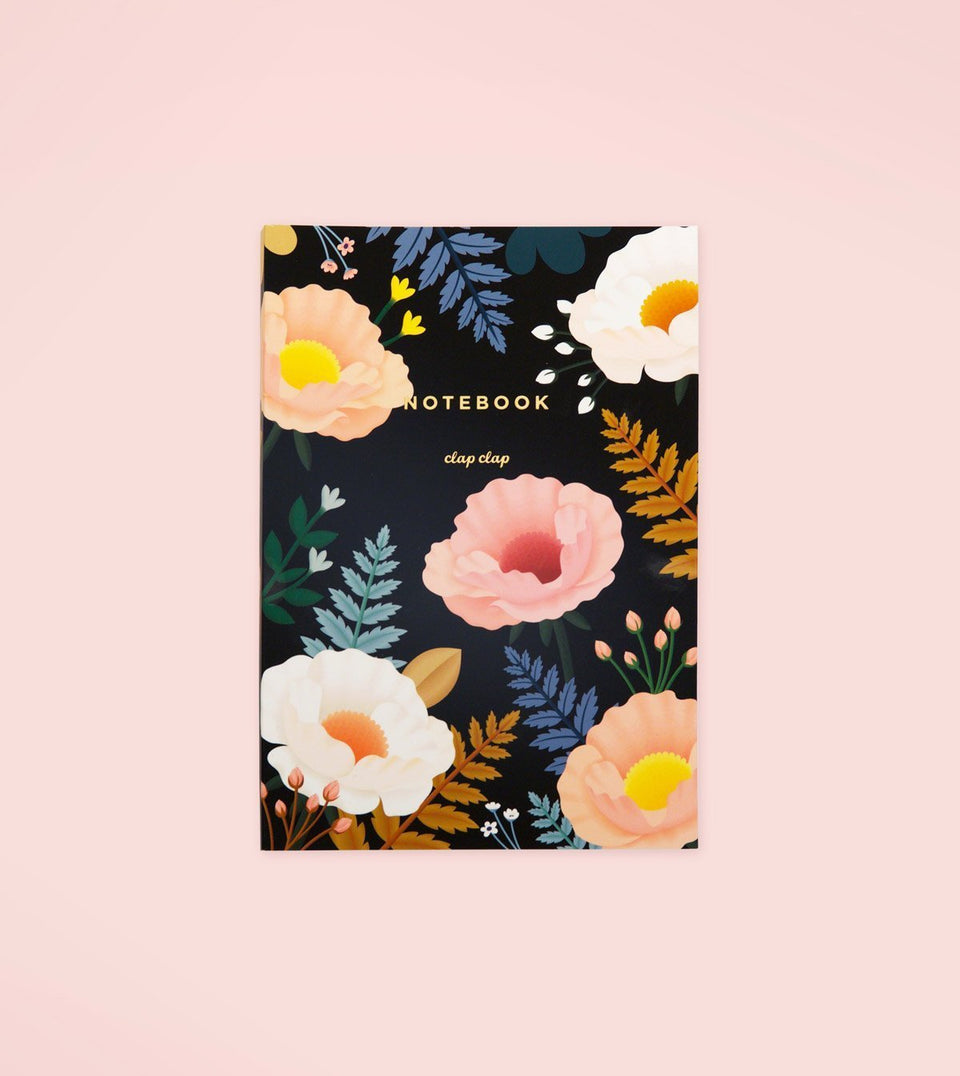 Pastel Poppy Notebook - Black
N15
by Clap Clap
$17.00
This notebook is the perfect size to carry on-the-go, and can be used to jot down ideas and notes, or as a daily journal. The cover design features blooming oriental poppies on a black background.
5 x 7"
160 Ruled pages
100 lb Uncoated cover
Gold foil stamped
Smooth finished soft cover
80 lb text
Flaps for marking pages
PUR Binding
FSC - Certified | Acid free
Lined Paper
Made in Korea

*PUR Binding: PUR Binding is a high-quality binding method, ideal for high-use notebooks and difficult papers. PUR bound materials are more flexible and durable than other adhesives.